R1 WR/WL
No Frills.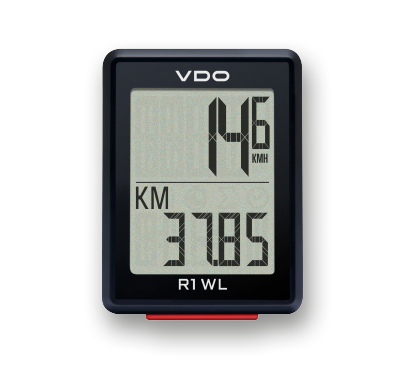 The essential functions
Speed
Distance
Fahrzeit
Total distance
Clock
Automatic Start / Stop (only R1 WR)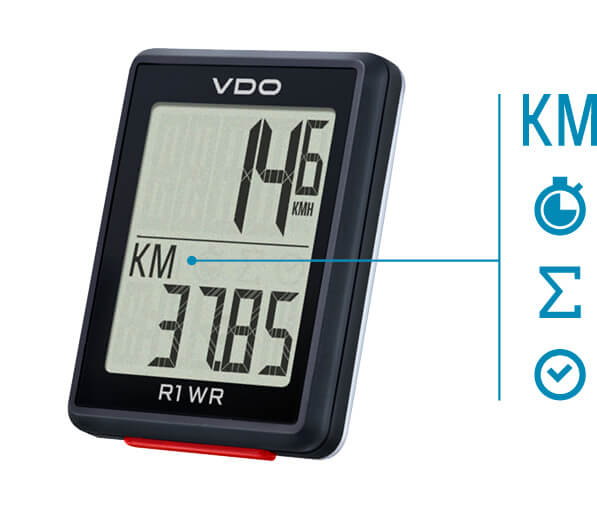 data transfer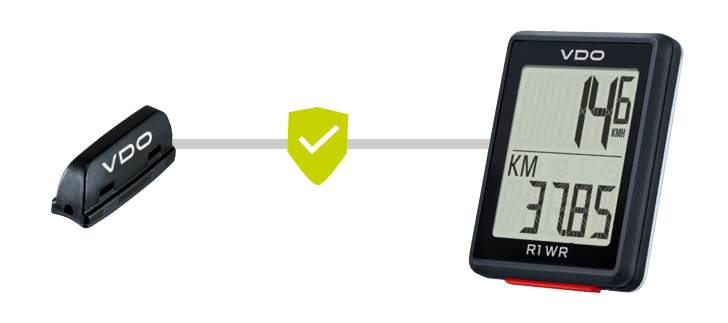 R1 wr
The speedometer's direct cable connection with the transmitter ensures smooth speed measurement. The R1 WR needs no battery for wired transmission, and you can use your bike computer for years without changing its battery.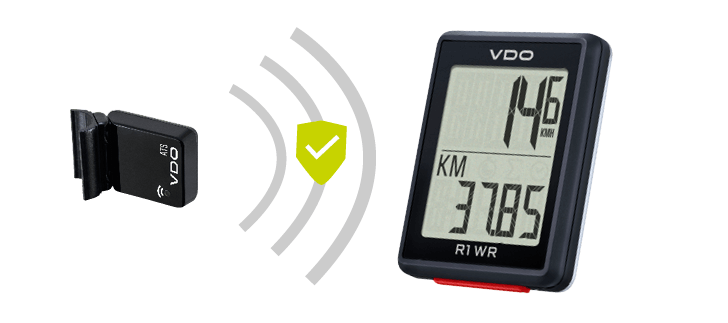 R1 wl
You prefer wireless? No problem: The wireless (WL) encoded transmission eliminates the need for cables. A wireless transmitter attached to the fork continuously sends bicycle speed data to the R1 WL's receiver.

Compact, yet clear
Keep it simple: The R1's 27 x 35 mm display has plenty of room to display your current speed continuously while keeping other important functions easily visible too.
The display is simple: four different icons make it easy to see which function has been selected for the bottom line. The icons make the bike computer extremely easy to read.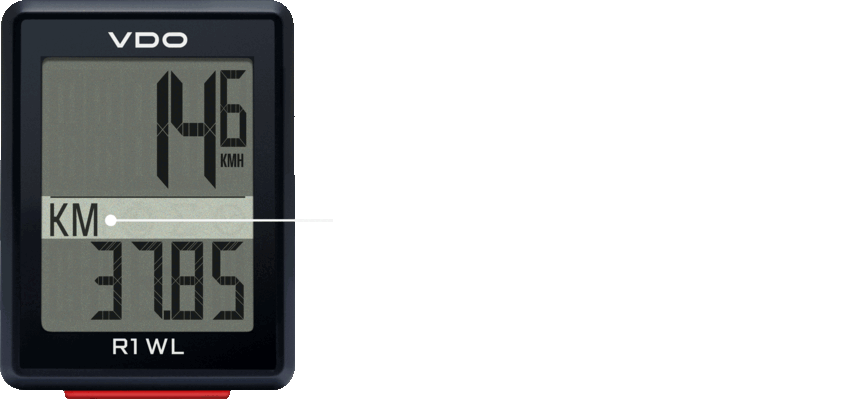 Attachment with cable ties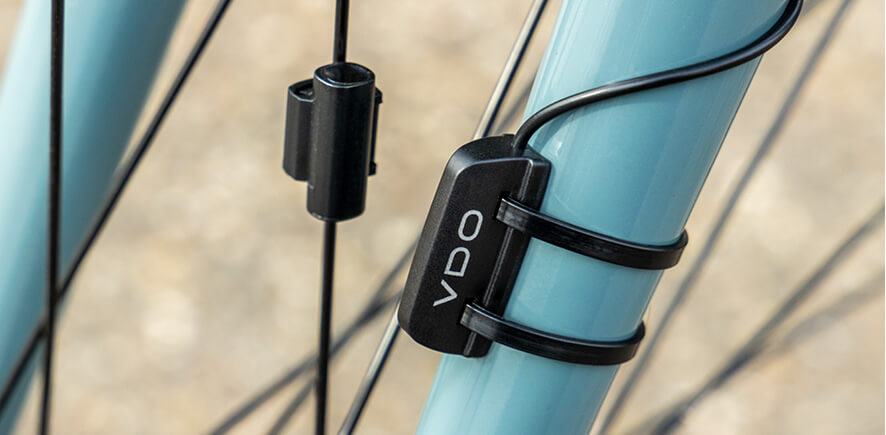 r1 wr
You can mount the handlebar bracket and the speed transmitter to your bike with the cable ties (included). The bike computer receives all the data you need through the cable. The R1 WR can be removed and stowed conveniently at any time.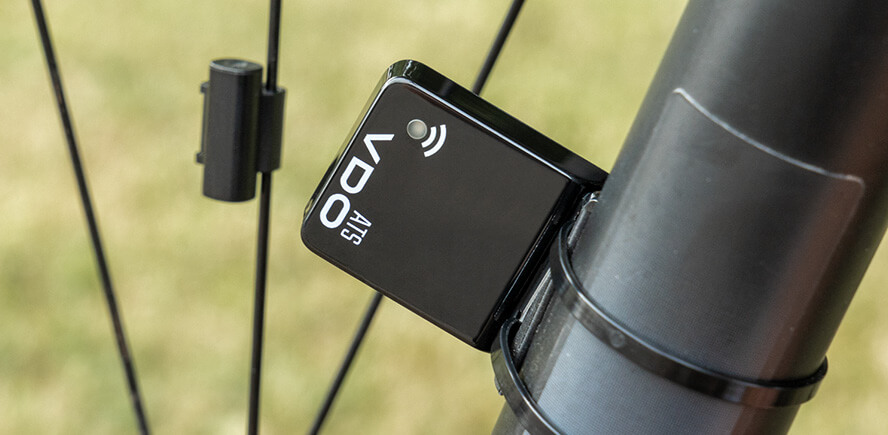 r1 wl
It could hardly be faster to mount: You can use the table ties to secure the handlebar bracket for the R1 WL and the speed transmitter in no time. The bike computer can be removed and stowed conveniently at any time.

Easy to operate
It couldn't be easier: Thanks to its large button, the R1 can be operated safely during your ride. This makes it easy to toggle between individual functions. Combined with the larger display, this raises ergonomics to a new level.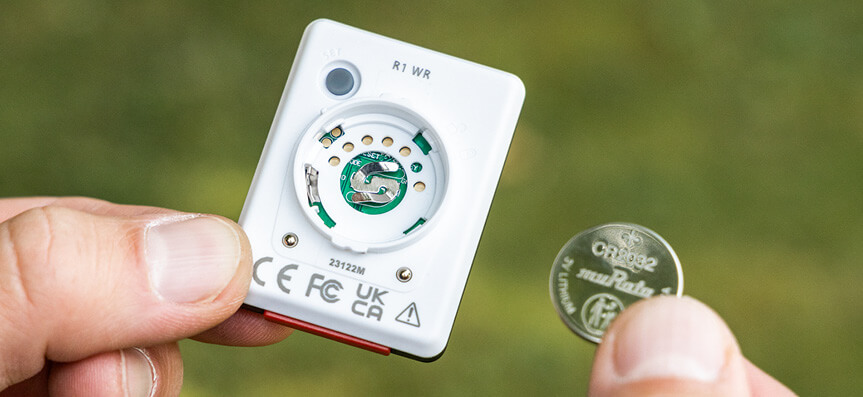 More than two years of battery life
You never have to worry about your bike computer's battery life. A small button battery (CR 2032) is sufficient to supply your R1 with energy for well over two years. This is just one example of the dependability and quality of SIGMA ORIGINALS!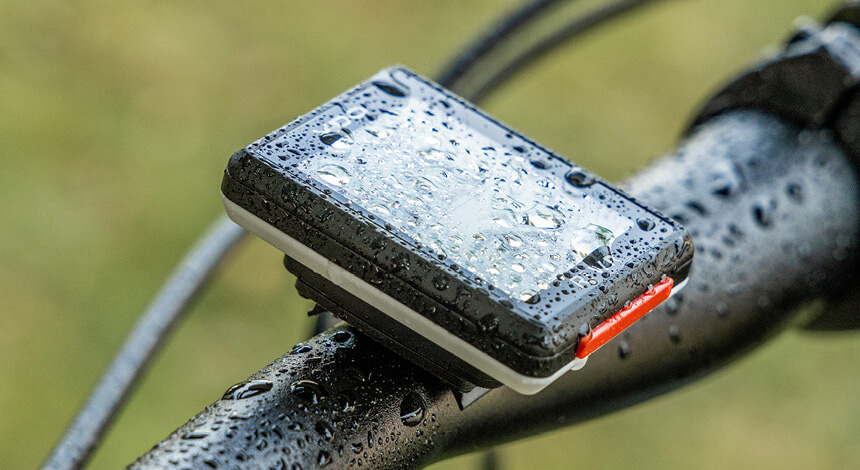 Weatherproof partner
No matter what the weather, the R1 delivers. It is water-resistant and weatherproof and always reliable for your daily routine.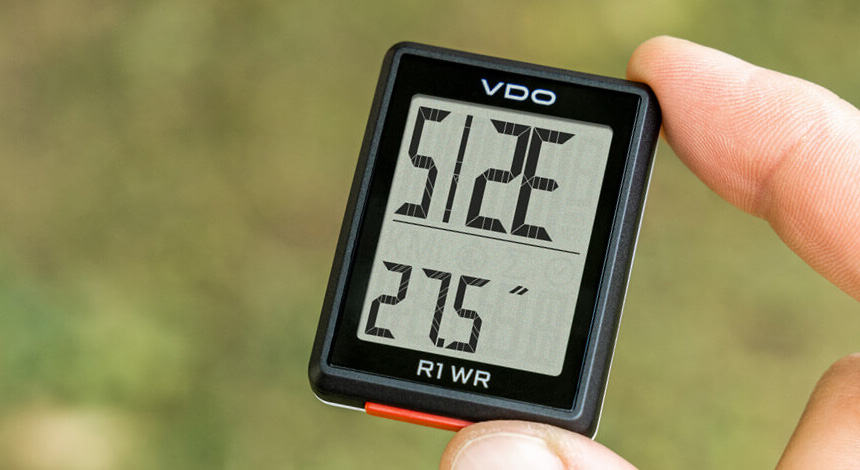 Easy tire size selection
The pre-defined tyre sizes, ranging all the way from a small child's bike to a 29″ bike, make setting the R1 effortless. You can also enter the tire circumference exactly to the millimeter.
Features & functions
WORKOUT – BASIC FUNCTIONS
| | |
| --- | --- |
| Speed | |
| Clock | |
| Distance | |
| Total distance | |
GENERAL
Weight

24 g

Automatic start / stop with a time limit of 1 hours

WL:

Automatic start/stop unlimited

WR:

Available languages

DE-EN-FR-IT-ES-NL-PL

Battery

CR 2032

Dimension (WxLxH)

37 x 50 x 13,5 mm

Mount compatibility

WL: Handlebar bracket 2032

WR: Cable bracket 2032 (90cm)

Programmable based on tire selection
Sensor technology

WL: Speed

Service interval adjustable (by the retailer)
Typical battery life

WL: 2 Years

WR: 3 Years

Water resistant

IPX7
DATA ANALYSIS