R3 WL
You are reaching for the top.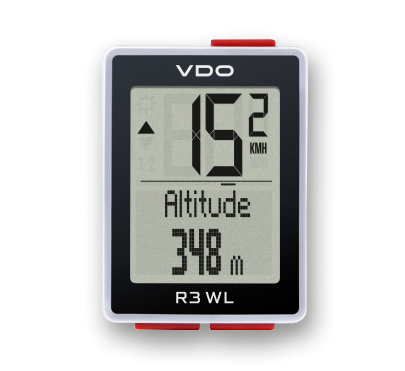 Records every meter of altitude
Hill riders get their money's worth: The R3 WL is a perfect companion – especially on steep hills. The R3 WL displays your current altitude and incline. After a ride, the wireless bike computer gives you an overview of the meters you climbed on that day's ride and the maximum altitude you reached. It also saves the total altitude you have climbed on all your rides.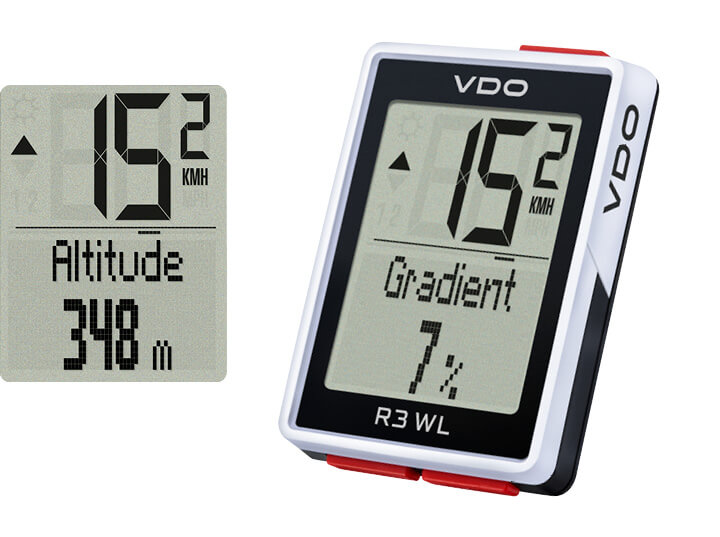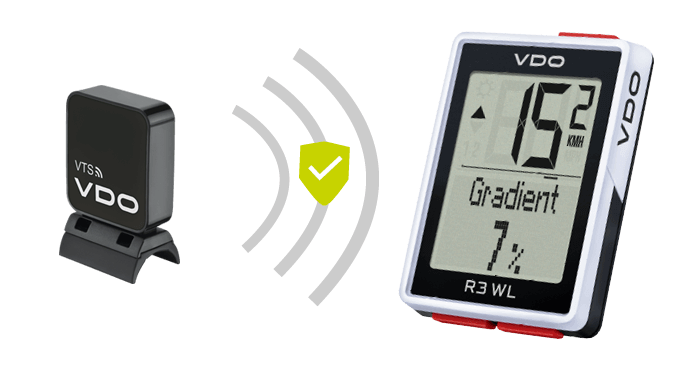 data transfer
R3 wl
You prefer wireless? No problem: The wireless (WL) encoded transmission eliminates the need for cables. A wireless transmitter attached to the fork continuously sends bicycle speed data to the R3 WL's receiver.

Tour statistics
When the ride is over, the R3 WL's usefulness has just started. It displays your personal statistics for the last twelve months – total distance, ride time, and altitude. This "workout diary" helps you compare your activities on a monthly basis.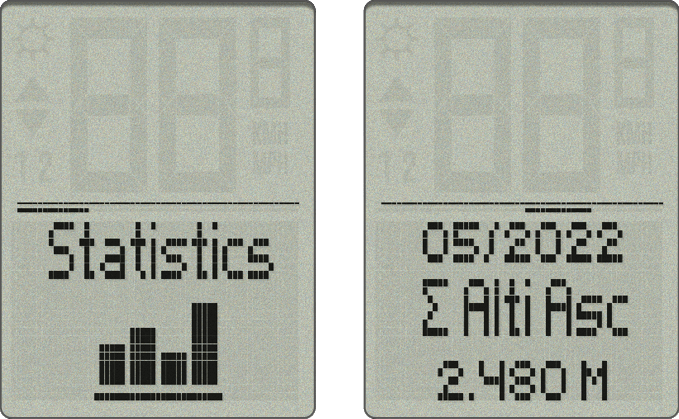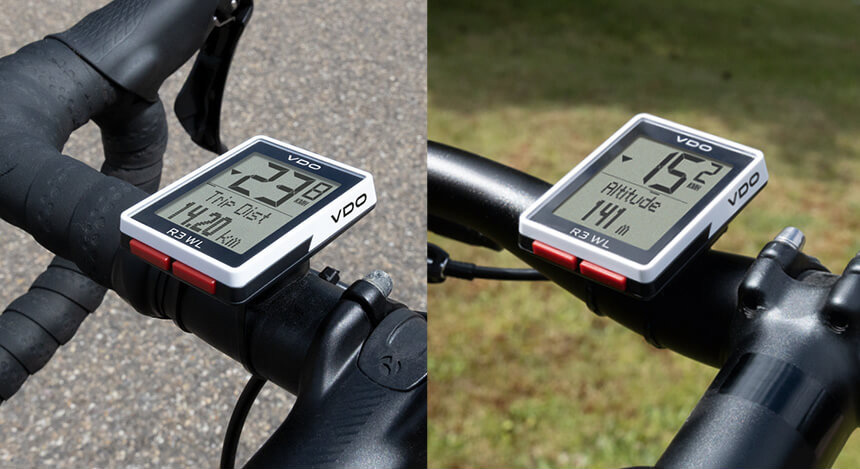 One speedometer for two bikes
If you regularly ride different bikes, it's easy to use the R3 WL on your second bike. After you set the R3 WL up once, it automatically recognizes which bike you are using. To install it on a second bike, you will need another bracket and a second transmitter.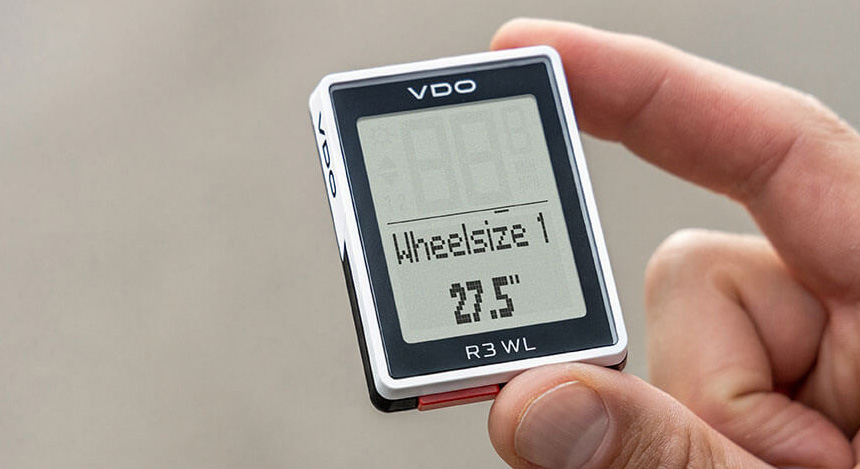 Simple tire size selection
You can set up the R3 WL easily thanks to the pre-defined tire sizes, which range from a small child's bike to a 29″ bike. You can also enter the tire circumference exactly to the millimeter.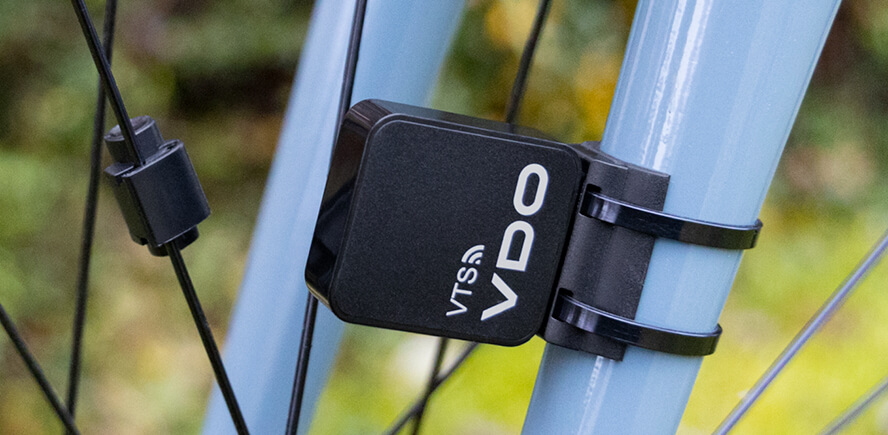 Attachment with cable ties
R3 wl
It could hardly be faster to mount: You can use the table ties to secure the handlebar bracket for the R3 WL and the speed transmitter in no time. The bike computer can be removed and stowed conveniently at any time.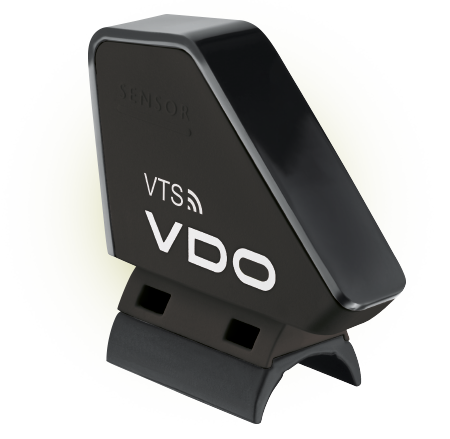 CADENCE SENSOR
Do you want to measure your cadence? No problem – just pair the R3 WL with a cadence sensor, which is available separately as an accessory.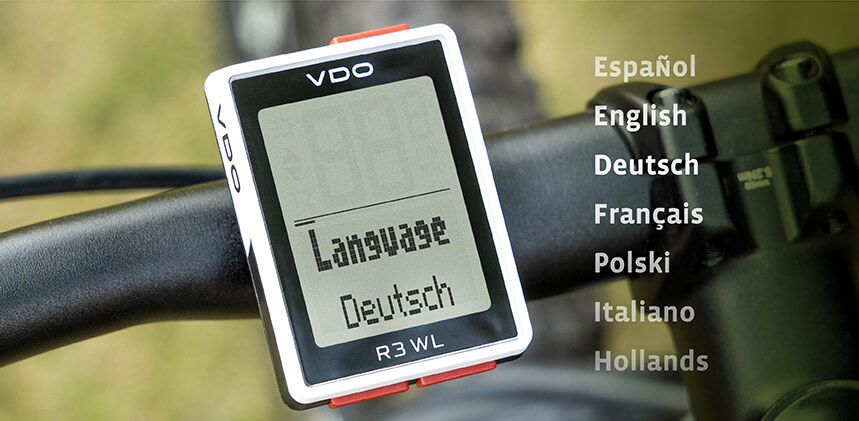 Speaks seven languages
The wireless R3 WL is quite the linguist. Its full text display can be in English, German, French, Italian, Spanish, Dutch, or Polish – seven languages in all.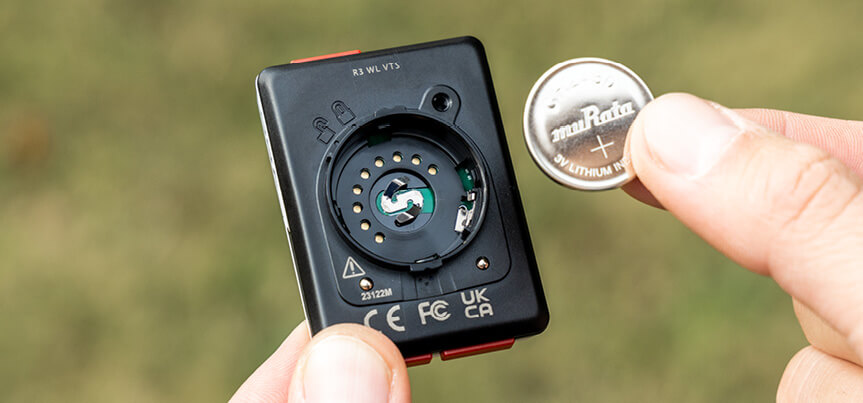 Long battery life
You do not have to worry about your R3 WL's battery life. A button battery (CR 2032) is enough to power your speedometer for a long time: The wireless bike computer can run on one of them for about two years.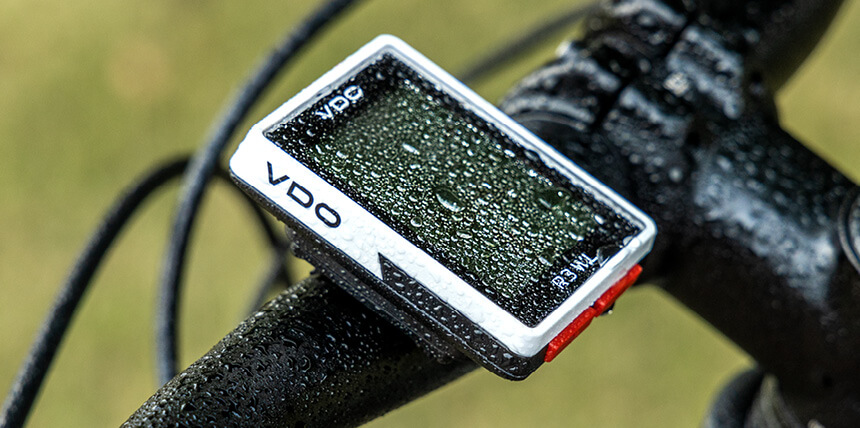 Usable in wind and weather
Showers on the way to work or school are no problem for the R3 WL – it is water-resistant and weatherproof.

Supports multi-day tours
The R3 WL measures exactly how long you have been on the bike during your tour and how far you have ridden. You can conveniently calculate ride time and distance for a multi-day cycling excursion.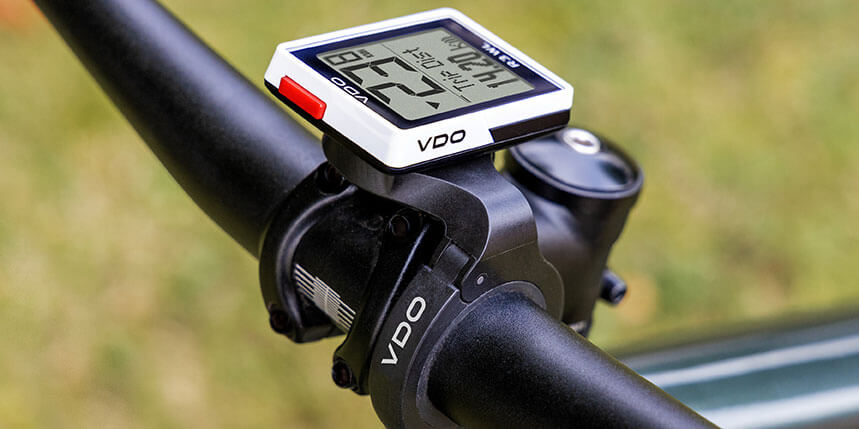 the OVER CLAMP BUTLER
You can also fix your R3 WL in place with the Over Clamp Butler, which is available as an accessory. It gives you more space and organizes your handlebars to give you an ideal view of the device. You can use a screw to secure it against theft. The Butler fits handlebars of 31.8 and 35 mm diameters.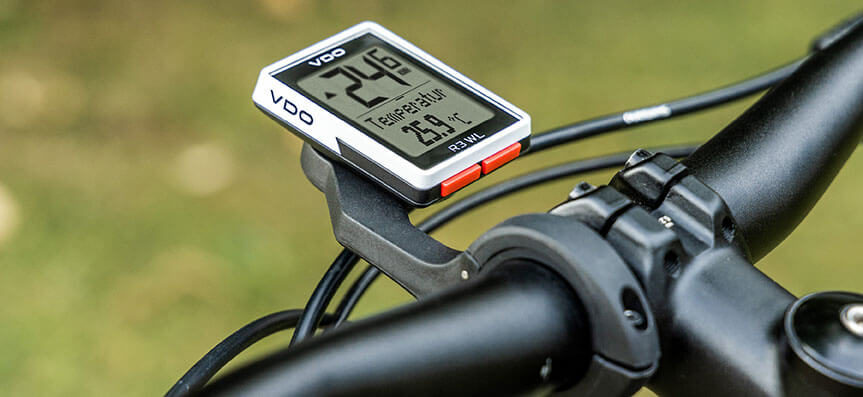 the LONG BUTLER
The Long Butler has more distance from the handlebars and promotes an athletic posture. You can mount it on handlebars with diameters of 25.4 and 31.8 mm in a few easy steps and use a screw to secure it against theft.
Features & functions
WORKOUT – BASIC FUNCTIONS
| | |
| --- | --- |
| Speed | |
| Average speed | |
| Clock | |
| Comparison of current and maximum speed | |
| Distance | |
| Max. speed | |
| Ride time | |
| Total distance | |
| Total ride time | |
WORKOUT – ALTITUDE MEASUREMENT
| | |
| --- | --- |
| Altitude uphill | |
| Current altitude | |
| Gradient (in %) | |
| Max. altitude/Min. altitude | |
| Total altitude uphill | |
WORKOUT – CADENCE FUNCTIONS
| | |
| --- | --- |
| Average cadence | optional |
| Cadence | optional |
| Max. cadence | optional |
WORKOUT - STATUS FUNCTIONS
GENERAL
Weight

38 g

Adjustable start altitude
Automatic bike recognition (Bike 1 / Bike 2)
Automatic start/stop unlimited
Automatic pairing
Available languages

DE-EN-FR-IT-ES-NL-PL

Battery

CR 2450

Can be used for 2 bikes
Data retention when batteries are replaced (settings and total values)
Dimension (WxLxH)

43,5 x 61 x 15 mm

Low battery indicator – computer head
Low battery indicator – transmitter
Mount compatibility

Handlebar bracket 2450

Long Bulter 2450 WL

Over Clamp Butler 2450 WL

Programmable based on tire selection
Sensor technology

Cadence (optional)

Speed

Service interval adjustable (by the retailer)
Typical battery life

3 Years

Workout statistics

(12 months)

Water resistant

IPX7
SENSORS
| | |
| --- | --- |
| Barometric altitude measurement | |
DATA ANALYSIS