RED PLUS
With DELAY LIGHT function for MAXIMUM SECURITY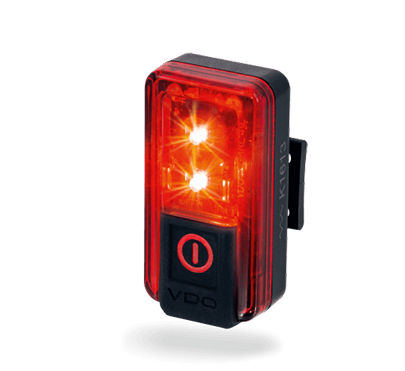 delay light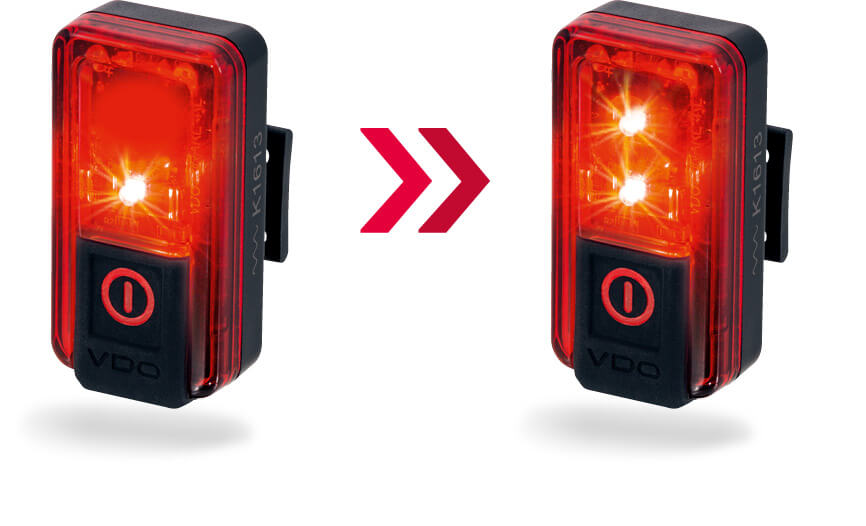 The ECO LIGHT RED PLUS has a daytime and nighttime negative acceleration light that signals braking to the following traffic when braking.

Lateral visibility
The ECO LIGHT RED PLUS is designed to ensure good visibility in road traffic.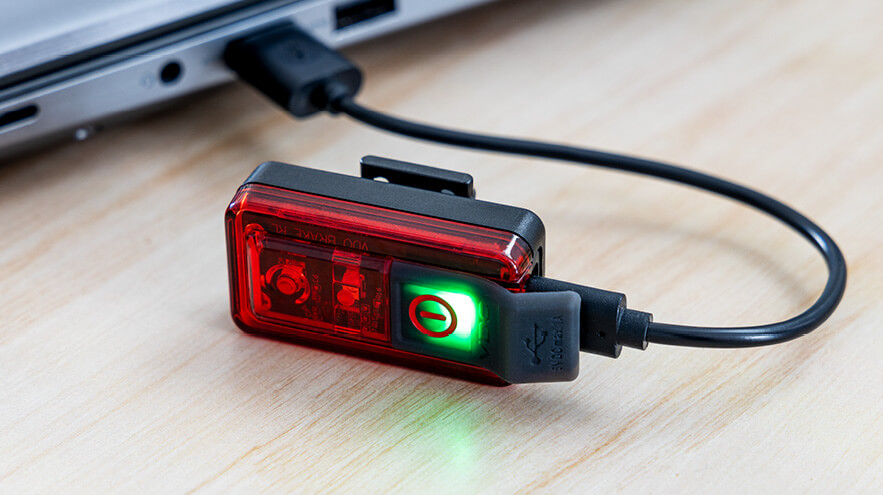 USB charging capability
The ECO LIGHT RED PLUS has an integrated lithium-ion battery that can be fully charged within 3 hrs with the micro-USB cable which is supplied. To do this, the cable has to be connected to the micro-USB socket and to a PC or charging device (not included).
Battery/charge indicator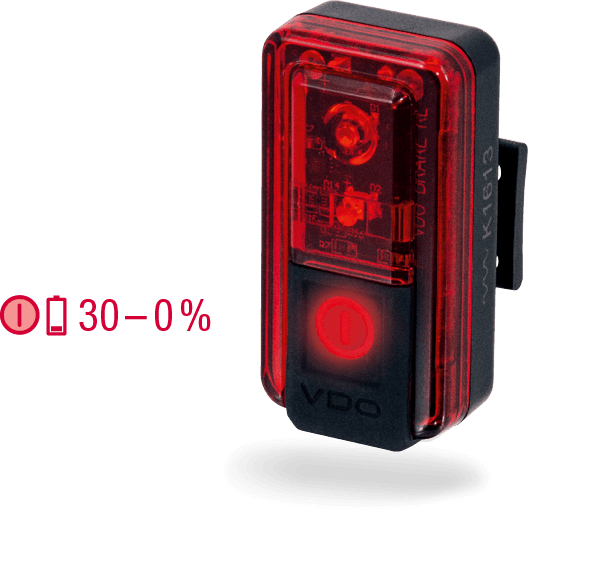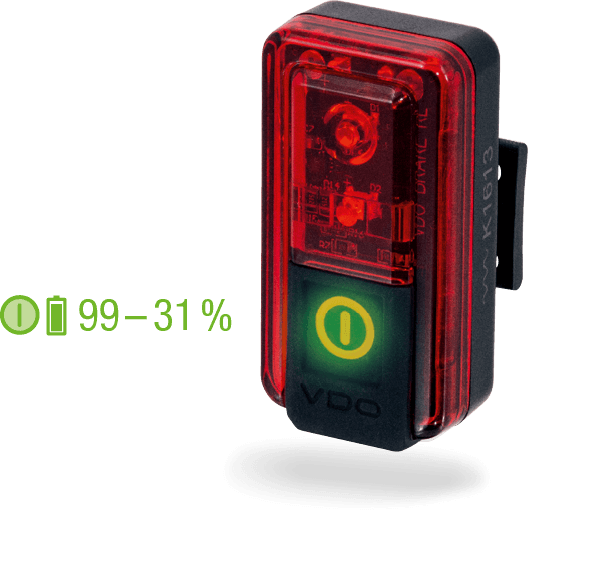 The control knob is not just for switching the light on and off or for changing the mode; it also indicates the status of the battery. If the battery charge level is only 30% or less, the LED lights up red and the battery has to be charged. When the battery is charging, the LED indicator lights up green and goes out again as soon as the battery has been fully recharged.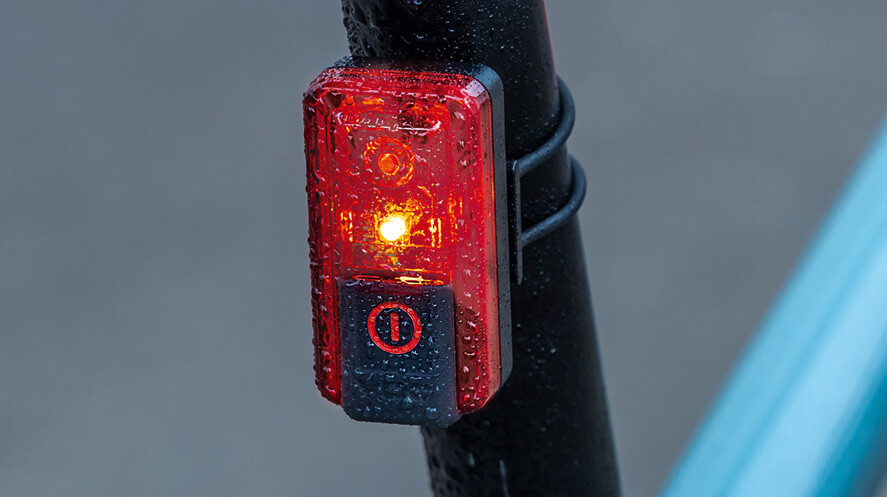 Water-resistant
The ECO LIGHT RED PLUS rear light is protected against splashing water according to the international IPX4 standard, making it eminently suited to inclement weather conditions.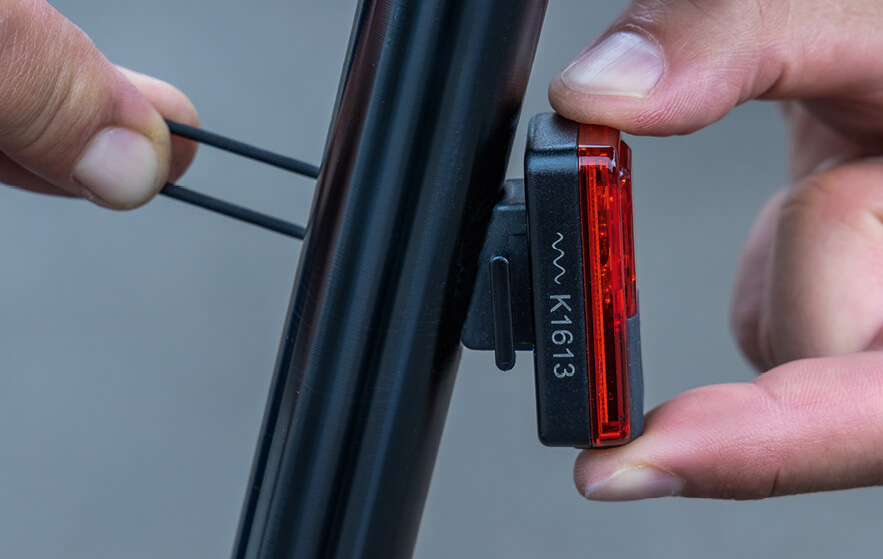 Tool-free
mounting
The silicone holder is integrated in the device, as a result of which the ECO LIGHT RED PLUS can be mounted on or removed from the handlebars without any tools.
also available as set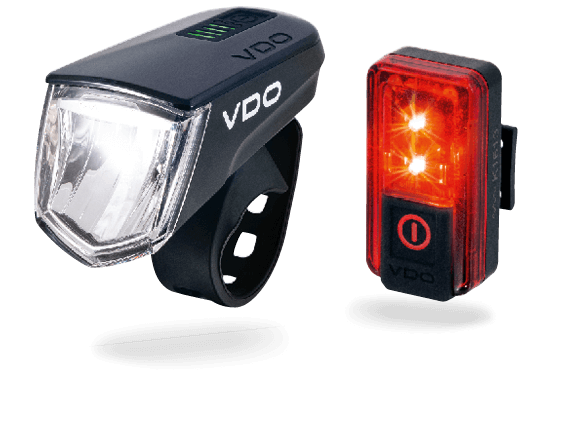 ECO LIGHT M60 Set
incl. rear light RED PLUS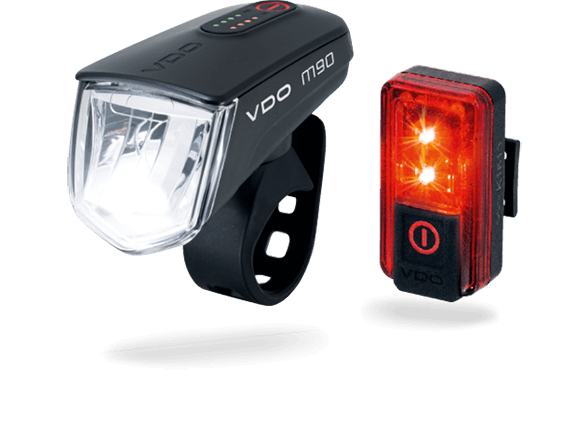 ECO LIGHT M90 Set
incl. rear light RED PLUS
Features & functions
GENERAL - BIKE LIGHTING
Integrated charge function

Micro-USB

Energy supply

Integrated Li-ion rechargeable battery

Lighting type

LED

Maximum lighting duration

7 h

Special functions

Battery indicator

Delayed light function

Tool-free mounting
Unifit 25-32 mm
Water resistant

IPX4
Accesories
Sorry, nothing found.